---
Create your own homepage, and name it: index.html or index.htm or index.php (small letters only).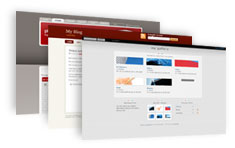 Starting point
Create new web pages or edit your files with editing tools provided to you by AlterVista: Control Panel > Publish > Editors.
One click to install a Content Management System in order to run a Blog, a Gallery, a Forum or mix them together to grow your powerful website
Toolbar


Widgets and enhanced tools in a colorful way
Suggestions

Keep safe your confirmation mail and your email address updated.
Name your file with alpha-numeric type and avoid to using capital letters, spaces or other symbol such as "-" or "_"
Please respect our Terms of Service.

Need some help?
---